Financing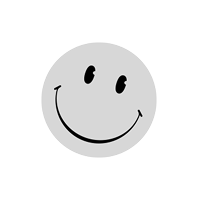 Photos are for illustration only and may vary from one store to another.
Characteristics
Brand : Elite Spas
Material(s) : DuraMAAX® zinc plated steel
Number of seats: 7
Lounging seat: 1
Integrated loveseat
Jets: 59 stainless steel jets
Color(s):


acrylic: silver marble, sahara
skirt: teak, grey, mocha
Dimensions: 90" x 114" x 38"
(229 cm x 291 cm x 97 cm)
Standard insulating safety cover (3" x 4")
Water capacity: 1817 liters / 480 US galon
Dry weight: 935 lb. / 424 kg
Filled weight: 4943 lb. / 2242 kg
Triple pump:


1 pump: 56 frame, 1 speed 5.9 bHP
2 pumps: 56 frame, 2 speeds 5.9 bHP

Filtration pump 24 hours: 1 speed 1.5 bHP
Water heater: 5.5 kW Stainless steel
Filtration: ClearMAAX™ 2 X 50 sq ft
UV Cleanzone™ II disinfection system
Chromotherapy
Light: underwater spa light with color optic lighting (3.5" diam.)
Aurora cascade
Illuminated diverters
Illuminated cup holder
Headrests: 4 two tone molded pillows
MP3 - Bluetooth stereo system with sub woofer included
WiFi connectivity
Color Topside control panel
Power supply: 4wire, 240V, 60 Hz, 40A / 60A
Options: Dynamic jet sequencing, Deluxe insulating Walk-on cover 4" x 5", AeroMAAX system with 20 turbo jets, CleanzoneTM (Plasma ozonator)
Warranty: See details in store
See and download our special offers
Did you know?
To make sure you take full advantage of your spa this winter, we suggest you to have a permanent shelter that will prevent undesirable drafts while giving you a little more intimacy.