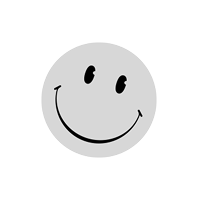 Photos are for illustration only and may vary from one store to another.
Characteristics
Brand : Elite Spas
Material(s) : DuraMAAX® zinc plated steel
Number of seats: 7
Lounging seat: 1
Integrated loveseat
Jets: 59 stainless steel jets
Color(s):


acrylic: silver marble, sahara
skirt: teak, grey, mocha
Dimensions: 90" x 114" x 38"
(229 cm x 291 cm x 97 cm)
Standard insulating safety cover (3" x 4")
Water capacity: 1817 liters / 480 US galon
Dry weight: 935 lb. / 424 kg
Filled weight: 4943 lb. / 2242 kg
Triple pump:


1 pump: 56 frame, 1 speed 5.9 bHP
2 pumps: 56 frame, 2 speeds 5.9 bHP

Filtration pump 24 hours: 1 speed 1.5 bHP
Water heater: 5.5 kW Stainless steel
Filtration: ClearMAAX™ 2 X 50 sq ft
UV Cleanzone™ II disinfection system
Chromotherapy
Light: underwater spa light with color optic lighting (3.5" diam.)
Aurora cascade
Illuminated diverters
Illuminated cup holder
Headrests: 4 two tone molded pillows
MP3 - Bluetooth stereo system with sub woofer included
WiFi connectivity
Color Topside control panel
Power supply: 4wire, 240V, 60 Hz, 40A / 60A
Options: Dynamic jet sequencing, Deluxe insulating Walk-on cover 4" x 5", AeroMAAX system with 20 turbo jets, CleanzoneTM (Plasma ozonator)
Warranty: See details in store
See and download our special offers
Did you know?
Taking time to relax is essential to good health. It provides measurable short and long term benefits such as increased concentration, enhanced memory and improved sleep quality. We offer a wide range of outdoor furniture that inspires peace and tranquility and this exclusive cozy dream chair is just one example. Come try it!